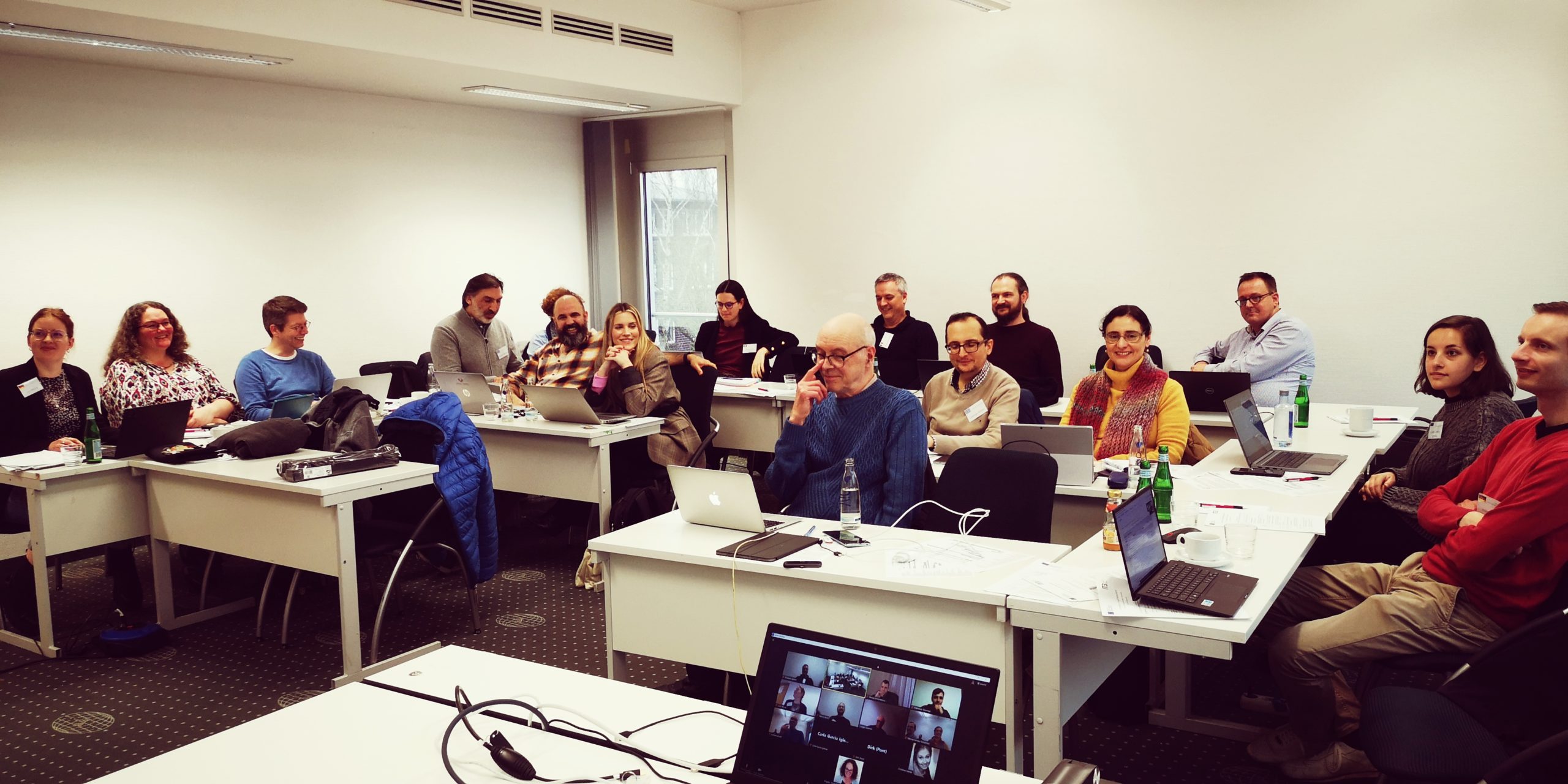 1st Transnational Project Meeting of AI Pioneers
From February 23 to 24, the project coordination – the Institute Technology and Education (ITB) – invited AI-Pioneers project partners from Italy, Portugal, Greece, Spain, Cyprus, Estonia and Germany to the first Transnational Project Meeting in Bremen, Germany.
For two days, the focus was on the project management plan, the common goals and responsibilities as well as the roles and tasks of the individual partners. In addition to ways to increase the dissemination of AI-Pioneers, it was important to concretize the milestones as well as micro-milestones of the respective work packages of the project and to discuss cooperation possibilities with other projects. Finally, a presentation on the Erasmus+ project AI4Ed, which among other things aims to develop a teaching learning process that is to be provided through the use of AI in collaborative environments, was an impulse for the further work and cooperation.
In addition to content-related aspects, there was also time for getting to know each other during a guided sightseeing tour of Bremen, followed by a joint dinner. The first of three Transnational Project Meetings has made a valuable contribution to a good cooperation in the next three project years.