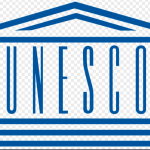 UNESCO AI Competency Framework for Teachers
Last weeks UNESCO Digital Learning conference attracted attendees from over the world and significant press and social media interest. Much of the focus was on AI and education, especially around the UNESCO publication of what they say is the first-ever global Guidance on Generative AI in Education and Research, designed to address the disruptions caused by Generative AI technologies. A recent UNESCO global survey of over 450 schools and universities showed that less than 10% of them had institutional policies and/or formal guidance concerning the use of generative AI applications, largely due to the absence of national regulations. The UNESCO Guidance sets out "seven key steps for governments should take to regulate Generative AI and establish policy frameworks for its ethical use in education and research, including through the adoption of global, regional or national data protection and privacy standards. It also sets an age limit of 13 for the use of AI tools in the classroom and calls for teacher training on this subject."
Perhaps more significant for those of us working on competences for teachers and trainers in using AI for teaching and learning (as in the AI pioneers European project) was the publication of the UNESCO AI Competency Frameworks for Teachers and School Students. In a draft discussion document they say the "AI CFT responds to the stated gap in knowledge and experience globally and offers initial guidance on how teachers can be prepared for a growing AI-powered education system." They go on to explain:
The AI CFT is targeted at a wide-ranging teacher community, including pre-service and in-service teachers, teacher educators and trainers in formal, non-formal education institutions, policymakers, officials and staff involved in teacher professional learning ecosystems from early childhood development, basic education, to higher and tertiary education…. The purpose of the AI CFT is to provide an inclusive framework that can guide teachers, teaching communities and the teacher education systems worldwide to leverage the educational affordances of AI, and develop the critical agency, knowledge, skills, attitudes and values needed to manage the risks and threats associated with AI. It promotes the responsible, ethical, equitable and inclusive design and use of AI in education.  
The draft discussion document provides a diagram of a High-level Structure of the proposed AI Competency Framework for Teachers.
Further diagrams provide progression routes and more detailed contents for the Framework. The main criticism in social media was not so much the content of the Framework, but that the Framework is based on Blooms taxonomy, with some asserting that the taxonomy is outdated and doubts being raised as to whether teachers would be able to follow an orderly progression route around AI.
UNESCO Have asked for feedback on both the Framwork for Teachers and the Framework for students on an online form.
​